Who can say no to a tasty fried rice ? Today I'm going to give you a very simple vegetable fried rice recipe. This is one of my favourite dish. I really love this because of its taste, flavour, and crispy texture. Fried Rice is a dish of boiled rice,fried in a pan. This is often made with vegetables, eggs, chopped meat etc,. This is known as homemade dish in many region of asia.
Many popular varieties of Fried Rice have their own specific ingredients. In asia there are many famous recipes which include varieties of Fried Rice. Most of the people invented their own style of fried rice. Fried Rice is famous food which is especially in the form sold as fast food.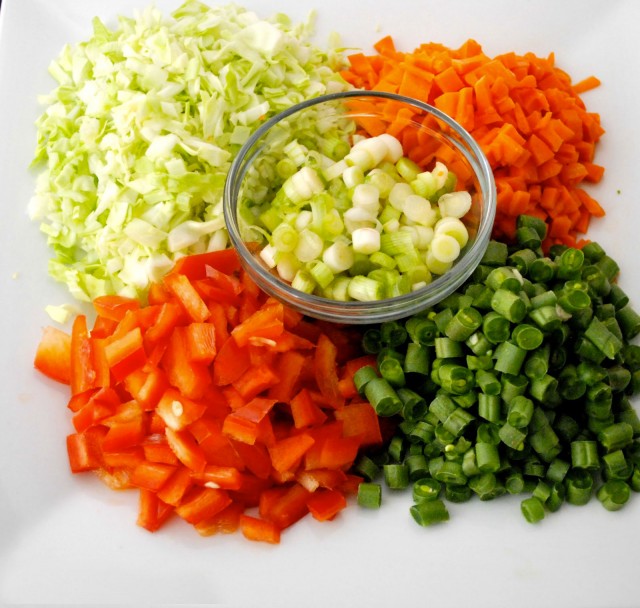 The most common form of Fried Rice consists of vegetables,eggs, meat added to the customers discretion, and usually flavoured with chilli sauce, soya sauce etc,.
Lets start the procedure. Today I am going to show you veg Fried Rice.
Ingredients:-
oil                                    –            5-6 table spoons
cabbage                         –             1/4 kg
carrot                             –              2
beams                            –              2
green chillies               –              5-6
Capsicum                      –              1 1/2
spring onions              –               5-6
Garlic cloves                –               4-5
chilli sauce                   –               2 tea spoons
soya sauce                    –               1 tea-spoon
vinegar                          –               3-4 drops
ginger garlic paste      –              1 table-spoon
salt                                  –               2 tea spoons
curry leaves                   –               10
rice                                   –               1 bowl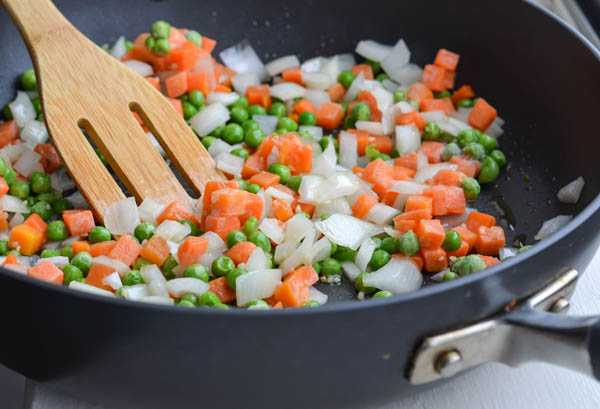 Procedure to prepare vegetable fried rice
First take the rice and boil it, then keep a side.
Then take a pan, and heat it.
Then pour 5-6 table spoons of oil and let the oil get heated.
Then add finely chopped garlic pieces in to it.
After they got little fried,then add green chillies in to it.
After that add chopped cabbage to that.
Then add chopped carrot and beans to it.
Then add ginger garlic paste to them.
After that add salt to it.
Then add chilli sauce, soya sauce and vinegar to that.
Then add  boiled rice to that and fry it for 4-5 minutes.
At last add chopped spring onions and curry leaves to that and off the flame
Now yummy Fried Rice is ready to serve.
NOTE:
All the vegetables used in this must be finely chopped.(including chilies)
Serve this with tomato sauce or any curry.
To avoid the rice from sticking, boil the rice before 10 minutes and spread it in a plate evenly.
Add salt to your taste.
You can also add more chillies if you need it  a little more spicy.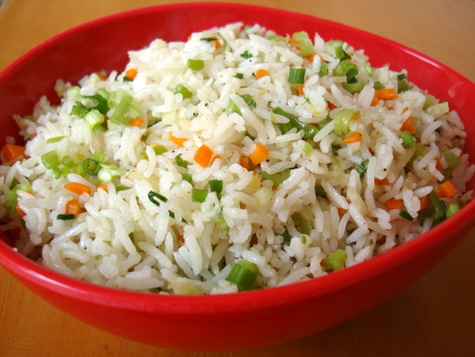 I hope this fried rice recipe was helpful in bringing out the master chef in you :), do share your feedback.
Summary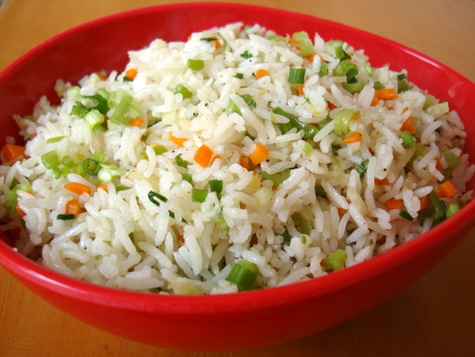 Recipe Name
Published On
Preparation Time
Cook Time
Total Time
Average Rating





Based on 1 Review(s)