Panipuri's will be a favourite snack that everyone love to eat.To eat something different after panipuri's will be definitely "Dahi Puri".This is the next favourite for children to adults.The main ingredient that makes them speacial is the curd in that, which is very cool and consistent enough. So if you are done with the spicy taste of pani puris then this will be your good choice to make your mouth watery.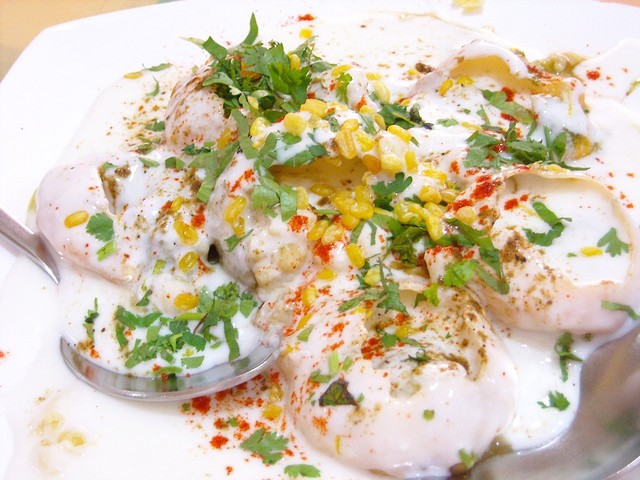 Ingredients:
40 puris
2/3 cup mixed sprouts
2/3 cup boiled potatoes , cubed
1 cup khajur imli ki chutney
3 cups curds (dahi)
salt to taste
For The Garnish:
1/2 cup sev
2 tsp chilli powder
2 tsp roasted cumin seeds (jeera) powder
2 tbsp chopped coriander (dhania)
Method:
Arrange the puris on a serving plate.
Crack a small hole in the centre of each puri.
Add salt to the curds and mix well.
Fill it with the mixed sprouts, potato, khajur imli ki chutney and top with fresh curds.
Sprinkle the nylon sev, chilli powder and cumin seed powder on top.
Garnish with the chopped coriander and serve immediately.